Removing under-eye circles
Sub-fat tissue along the top of the cheeks directly under the eye socket is sometimes weakly defined. A tendency to dark under-eye circles and contours is often present since childhood which is not related to illness. The under-eye circles then become more pronounced with age and correlate with the depth of the contours. Treatment can be carefully made with an injection of stable hyaluronic acid-based filler, lifting the eye contour or so-called tear furrows.
Treating dark under-eye circles and tear furrows.
Goal of treating under-eye circles
| | |
| --- | --- |
| Length of procedure: | 30 minutes |
| Hospital stay: | ambulatory |
| Anesthesia: | ointment |
| Follow-up treatment: | - |
| No exercises or sports: | 1 day |
| Fee according to GOÄ: | from 395€ |
The goal to treating under-eye circles is to fill the deep contours of the tear furrows, hereby reducing dark shadows under the eyes. However, hyaluronic acid-based filler does not have any effect on dark hyper-pigmentation. In this case, we advise against injection treatment and suggest trying lightening prescription creams. However, perfection should not be aspired to in this case.
Difficulty removing under-eye circles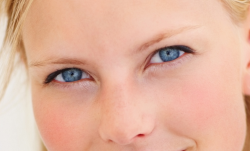 "Removing" or filling under-eye circles is not always easy. The gel is injected under the stable structure just above the maxilla bone, and thereby seeks the path of least resistance. Not all under-eye circles can be easily lifted, making it impossible to predict the outcome. Steep deep under-eye circles, without under-eye bags, indicate a very small area for placing the gel along the edge of the eye socket. A consultation with one of our specialized doctors will determine whether treatment is worth a try.
How long does a treatment of under-eye circles last?
Filling this sort of tissue should be performed slowly and in several steps, so that a repeat treatment could be made approximately six months later. Treatment intervals can be increased afterwards, mostly because hyaluronic acid-based filler can trigger the production of new collagen fibers thereby strengthening the tissue and permanently filling the under-eye circles / tear furrows. We advise against treating this area more than three times in a lifetime.
How much does it cost to treat under-eye circles and contours?
Please seehyaluronic acid-based filler treatment costs on our website for orientation. You can expect treating under-eye circles and contours with up to one milliliter of hyaluronic acid-based filler to cost approximately 395€*. Very pronounced under-eye circles would require further treatment. In that case, a second treatment costing about the same at an interval of four to six months should be taken into consideration. Medical fees for treating under-eye circles is in accordance to the GOÄ.
Does this treatment have any side-effects?
Please check side-effects of a hyaluronic acid-based filler injection. There are typically many blood vessels along the under-eye region that could be injured and result in hematoma. The thin skin along the eye lets bruising strongly show through. The breakdown process of a bruise generally depends on its size. Temporary swelling is normal.
*Price is individual and according to GOÄ.