Facial modeling
Facial modeling with hyaluronic acid
Non-surgical face lift – liquid lift.
A youthful appearance due to more volume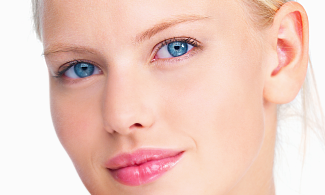 Young, fresh and beautiful faces are characterized by even and smooth facial contours. In contrast to a wrinkle treatment with hyaluronic acid, a facial modeling treatment uses a larger amount of hyaluronic acid-based filler over a greater area. The loss of subcutaneous fatty tissue during the aging process or through weight loss results in sagging of the mid-face creating under eye circles, sagging or hollow cheeks, a deep nasolabial fold or mentolabial wrinkles. By replacing this deeper lost volume through facial modeling, your facial contours become more even and smooth. Facial modeling with hyaluronic acid-based filler promotes the growth of new collagen fibers deeper under the skin thereby prolonger the actual lifting effect of the hyaluronic acid itself.
Non-surgical face lift
The greater area treatment, which is performed with a dull needle (Pix'L® cannulae) and stable, very durable hyaluronic acid-based filler, models the face without having to treat each and every wrinkle. Cheeks regain their volume, the chin more contour, under eye circles are plumped or the area around the temples can be padded. We offer facial modeling as an alternative to wrinkle treatment. Depending on the region and your facial tissue diagnosis, we can use a sharp and superficial, sharp and near to the bone or dull needle treatment techniques to achieve the "non-surgical face lift" or liquid lift.
Cost of a non-surgical face lift / liquid lift
Here you will find an overview of the prices for a hyaluronic acid-based filler treatment. Facial modeling usually entails at least three milliliters of filler costing approximately 930 Euro including tax. The invoice price is individual and according to the GOÄ (fees for medical doctors) and could differ from one patient to an another.
Online Buchung